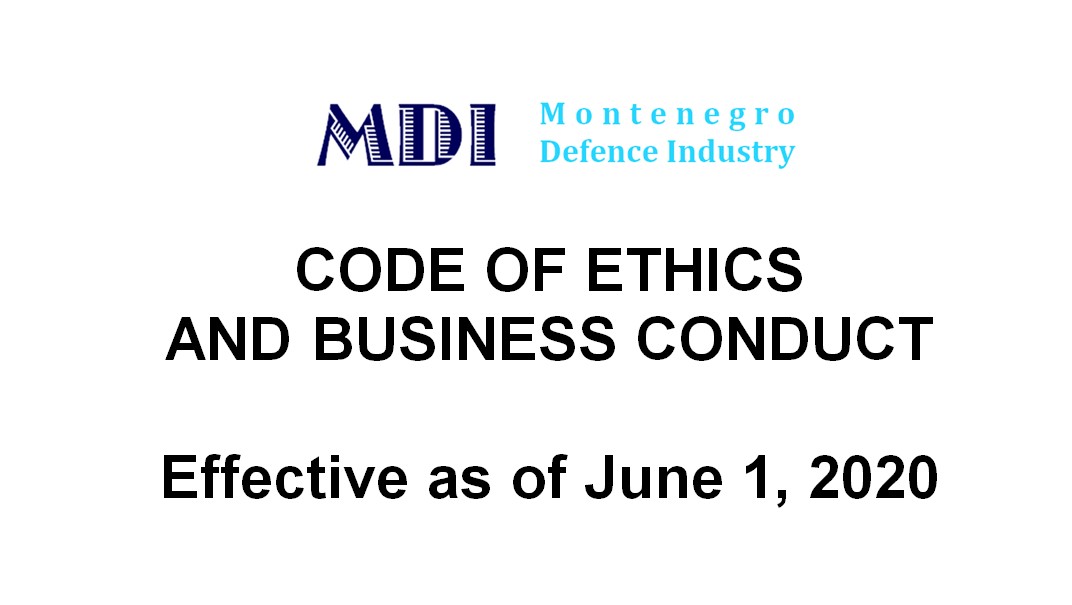 Compliance with law and living according to ethical standards and values are of importance to our company and our business. Products we are selling stand for protection and safety only if they are in the right hands and if legal regulations and moral principles are complied with.
With our clear attitude, we are a serious, reliable partner for our customers, whom they can trust.
No Compromise! These two words are not only the Montenegro Defence Industry slogan but describe best what compliance is about. In other words: zero tolerance! No member of our company wants to be engaged in a work environment in which others gain dishonest advantages through anti-competitive behaviour, discrimination or corruption. We do not want third parties engaged in these practices, nor do we tolerate them within our own ranks. We abide by the law, international standards of business conduct and corporate governance as well as our internal policies and guidelines. No compromise, zero tolerance!
The Code of Conduct at hand summarizes the internal body of rules of capital importance and presents them in the context of our corporate policies and guidelines, our goals and values. It is binding for the company Montenegro Defence Industry and is valid for employees, consultants, contract workers, temporary workers as well as for the management and the board of directors. In addition, we expect all our business partners and suppliers to adhere to comparable high standards. This Code of Conduct provides support for the multitude of ethical and legal challenges we face in our daily business and gives guidance for our behaviour.
Every single employee is an ambassador of our company and has the responsibility for ensuring that our company can handle the above-mentioned principles and rules. Where there are uncertainties, our Compliance Team is happy to help you with advice and support. Let us strengthen the confidence in our actions as well as in our products. Integrity is the basis for sustainable and therefore long-term success.
Our Code of Ethics and Business Conduct you can download at this link.